Lots new followers lately so repeating posts of favorite money saving sites :)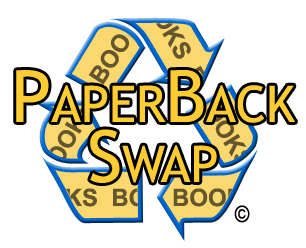 I signed up for paperback swap a couple months ago and have been absolutely thrilled about it! I waited til I'd used it for a bit before posting about it just in case, but I've got nothing to say but A++. PLUS on top of saving money you are recycling and reusing existing books instead of creating demand for new ones, double-score :) Also check out the book bazaar to get deals on books and save even more!

You have books in good used condition that you do not want to keep.


After you have Posted the first 10 books to your bookshelf, you get 2 FREE "startup" credits from PBS to get you started swapping. After that, you earn credits by sending out books to others. Only the first account for a household receives startup credits. This means you get 2 FREE books just for posting your first 10 books to swap!!!
You may order any available book for 1 credit each (paperback/hardcover). audio books cost 2 credits each.
If you want a book that is not currently available, you can place it on your Wish List and we will notify you by email when it is available for you to order. You can even have it sent to you automatically when it becomes available, with no email necessary.
When a book is requested from you, we notify you by email, provide the address for you to send it out, and even provide a wrapper! You wrap and mail your book.
When the requestor receives it, you earn 1 credit (2 if it is an audio book). Yes, you pay the postage to send out your books, but when you request a book, the sender ships it to you free of charge! (postage is normally $2.38 for media mail)
The books you receive from PBS are yours. We hope that you will repost them to share with other members when you have read them, but you can certainly keep them, or give them away. Similarly, the books you send out to others belong to their new owners.
PBS is a great way to share books with people all over the country!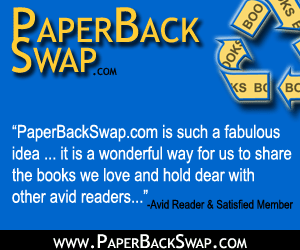 I have been so happy with this because I've used my credits to get books that I would normally have to resort to the used book store for and pay $5+ because it's hard to find specific books in the thrift stores, at garrage sales or even at the library. I've spent on average around $2.25 a book (I signed up when media mail was $2.23, it recently increased to $2.38) I've mailed out 9 books so far and recieved 9 in return already, with a couple still on the way. This has let me finish series for WAY cheaper then I would have otherwise. Plus it's keeping me from being quite as bad of a pack rat and clear out some of the books collecting dust on my bookshelves :)
It's FREE to join and like they noted above it's BETTER then free cause they GIVE you 2 FREE books after you post your first ten. They also guarentee that you will have at least one year FREE swapping service from the time you sign up, even if they do have to resort to a member fee to keep the site running (which I asked about and they said that wouldn't be ANYTIME soon if it happens ever).
So click here to check it out, and send me a friend request (my user name there is the same as everywhere else- KayMMIV)